The difference between Braided Rope & Twisted Rope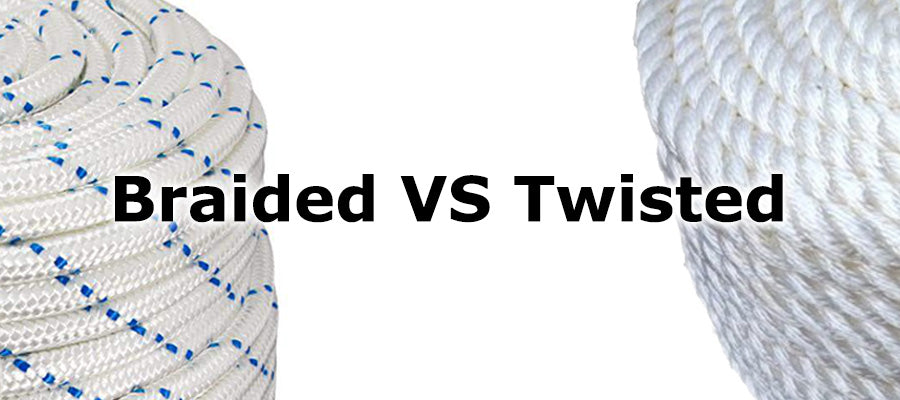 In North America, almost all anchoring ropes are made of Nylon. This is for a number of reasons including its strength and elasticity. After this common factor, you're likely to see two common types of rope: braided and twisted.
There's a number of differences between braided rope and twisted rope, most of which are covered in this article. However, here's the low-down in a couple of sentences:
Braided rope is stronger and is nicer on the hands than twisted rope, but it's a pain to splice yourself. This means if you're using a windlass and chain, and you are doing your own splicing, you'll probably need to use twisted rope. If you're not using a windlass, go with braided rope.
Simple, non? :)
Published