Our history: a 20 year journey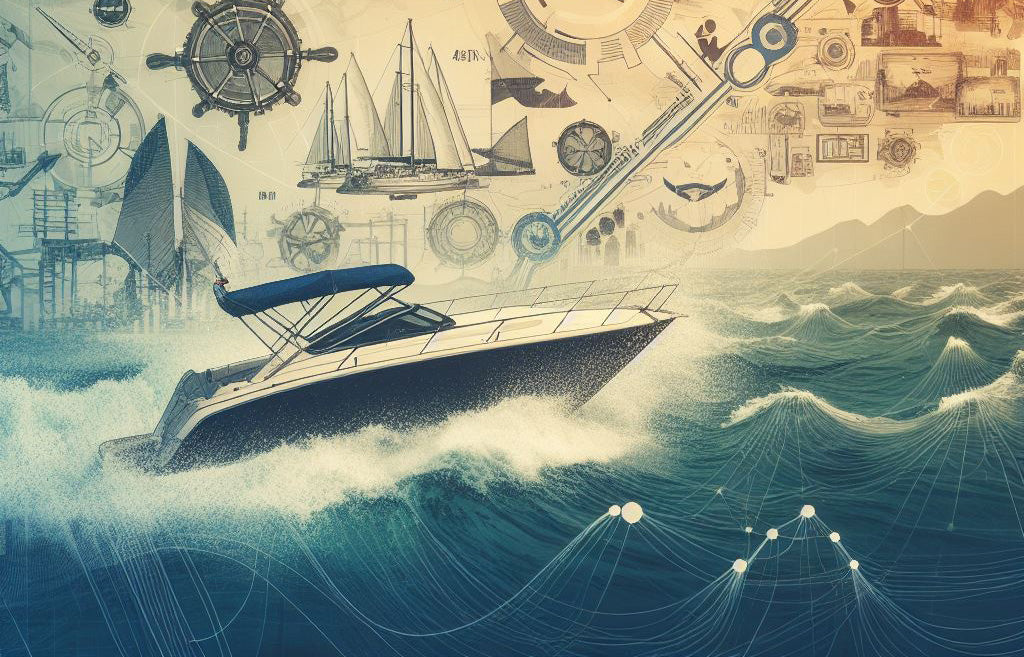 You may not know this but our company has been around for quite a while. We were an internet-only business when that sort of thing was relatively uncommon. We thought we'd take a moment to share with you our company history, from our humble beginnings to our current position as part of the TH-Marine family.
2003: A Father and Son Project
Our story began in 2003, when a father and son duo started North Star Marine Supplies (later NS Marine & Leisure), a small business based in Vancouver, BC, Canada. They had a passion for boating and a vision to provide quality marine products at affordable prices. They started by offering their own North Star Bruce style anchor, which they sold primarily through eBay. The anchor was a hit among boaters, who appreciated its reliability and value.
We Can Do More Than Anchors
As the demand for their anchor grew, they decided to launch their own website, northstaranchors.com, where they expanded their product range to include other types of anchors, ropes, chains, and accessories. They also built a loyal customer base, who valued their friendly service and expert advice. The business remained small, under 5 employees, who worked out of homes, apartments, and eventually a small office, all while renting a border town warehouse to avoid the drop-ship disadvantages many other internet companies were dealing with at the time.
Soon, northstaranchors.com was rebranded as Anchoring.com, reflecting the mission to be the ultimate online destination for anchoring and marine products. It is the domain we still have today.
Passing the Baton
In 2017, North Star Marine Supplies was acquired by BHP Marine, a company based in North Carolina, USA. BHP Marine brought a new modern focused approach to the business, investing in technology, marketing, and customer support. Under BHP Marine's leadership, Anchoring.com focused its product catalog, grew its customer reach, and its reputation.
A New Family
Finally, in 2021, Anchoring.com became part of the TH-Marine family, a leading manufacturer and supplier of marine products in the USA. TH-Marine has over 40 years of experience in the industry and owns several subsidiaries that offer every possible marine product you can think of at excellent value and with top-tier support. As part of the TH-Marine family, Anchoring.com continues to operate as an independent brand, but with access to more resources, more products, and more opportunities.
We are proud of our journey and grateful for our customers who have supported us along the way. We look forward to serving you with the same passion and dedication that we have always had. Thank you for choosing Anchoring.com!
Published