Avast, Ye Mariners! Master the Art of Docking: A Swashbuckling Guide for Boaters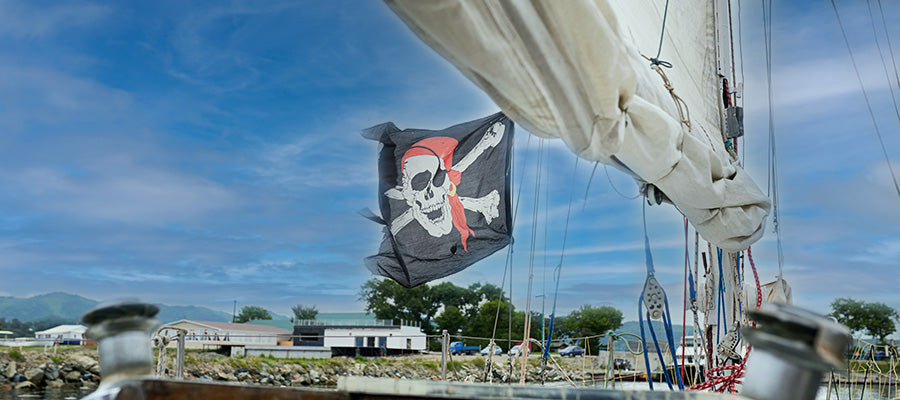 Ahoy there, matey! So, you've set sail on the treacherous seas of boat docking, eh? Fear not, landlubber! We've got some tips and tricks to help you navigate this perilous task. Avast ye!

1. Get your boat shipshape: Before ye approach the dock, make sure ye prepare your vessel for the grand docking spectacle. Set yer fenders, rig yer lines, and stow away all yer equipment. Trust me, ye don't want any unexpected distractions or delays messing up yer docking prowess.


2. Approach like a sly pirate: Arrr, approach the dock nice and easy, but not straight on, me hearty! Come at it from a slight angle to maintain control and avoid scratching the paint on yer precious boat or damaging the dock. Aaarrr, be a gentle captain!

3. Watch the wind and currents: Keep an eye on those sneaky winds and currents, me matey. Adjust yer approach accordingly and aim towards the wind. Let the currents lend ye a hand in this treacherous docking dance. Ye might just surprise yerself!

4. Take it slow and plan ahead: Avast! Slow and steady wins the docking race. Take yer time, strategize yer moves, and plan a couple of steps ahead. Rushin' like a bilge rat will only lead to accidents or an unwanted scratch on yer precious vessel. No need for a boat bump party, right?


5. Trust yer senses, arrr: Use yer sharp senses, me bucko! Keep yer eyes peeled and ears open to guide yer approach. Listen for the sound of water gushing past yer hull or feel the boat sway with the wind and current. It's like yer own pirate sixth sense, savvy?

6. Keep yer distance, ye scurvy dog: Maintain a safe distance from other boats, obstacles, and that pesky dock. Give yerself plenty of room to maneuver, or ye might end up tangled in a salty mess. Collisions be no fun, arrr!


7. Have a backup plan, just in case: Always have a plan B in yer treasure chest, matey. Know yer escape routes, have extra lines at the ready, and be prepared to abort the docking if all goes wrong. Aye, be a smart captain and keep yer options open!

8. Secure yer ship, ya landlubber: Once ye've conquered the docking challenge, it's time to fasten yer vessel with mooring lines. Double-check 'em like a true pirate before ye abandon ship. Ye wouldn't want yer boat to make a daring escape, would ye?


9. Practice like a true pirate: Arrr, practice makes perfect, me hearties! Docking a boat can be as challenging as fighting off a kraken. So, spend some time practicing at a clear dock repeatedly to get yer sea legs and prepare for those trickier docking scenarios. Aye, the more ye practice, the better ye'll get!

10. Embrace the power of technology, arrr: Ahoy, mateys! If ye really want to take yer docking skills to the next level, consider installing an assisted docking system. These modern marvels can make docking a breeze, me buckos! Just follow the instructions, and ye'll be docking like a true captain of the seas in no time.


So, there ye have it, me hearties! Follow these tips, practice like a pirate, and maybe even upgrade yer docking game with an assisted docking system. Ye'll be docking yer boat safely and efficiently, all while keeping a smile on yer face. Happy docking, ye scallywags!
Published