What Makes A Good Dive Ladder For Any Boat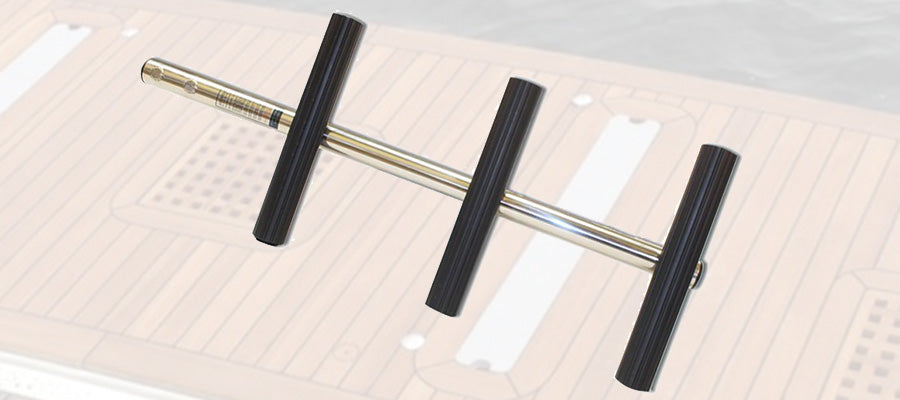 If you own a boat, you need a dive ladder. Don't say that you never swim or dive, and it's an unnecessary expense. Don't say that you can't afford it right now and will get one when you can afford it.
A dive ladder is not only a convenience; it's a safety feature that can save your life. If you or a passenger falls off your boat and there's no ladder available, you may not be able to climb back aboard. Many people have no intention of taking a refreshing dip, but they still find themselves treading water with a surprised look on their faces.
Your ladder should be long enough for swimmers to easily reach and climb aboard. It should be ligntweight and provide permanent access without interfering with other equipment. If you're a diver, you need a ladder that allows you to board while wearing your fins.
The Norestar dive ladder is safe, easy to install and use. It comes in either a three or a four-step model, so there's a size that's right for almost any boat.
Oversize Steps For Safety And Easy Use
The steps are a generous 14 inches wide, and are mounted on a central pole. This design makes it easy to grip and the wide steps are spaced for safe boarding.
Nonslip Treads
The steps are covered all around in safe and durable PVC, so there's little danger of slipping. This is great whether you're wearing swim shoes, flippers or are barefoot.
Minimal Mounting Space
Even if your boat is small, you'll still have room for this compact and lightweight ladder. The three-step model weighs only nine pounds, and the four-step model is a mere 14 pounds. Since the ladder is constructed from a single pole, the mounting bracket fits almost anywhere.
Attractive And Maintenance Free Finish
This ladder is as attractive as it is durable. It's constructed of 316 stainless steel, so it won't stain or rust. This corrosion resistant steel is virtually maintenance free and looks good for years of fresh or saltwater exposure.
Ease Of Installation
The Norestar dive ladder is easy to mount with the single bracket that's included in the package, and the simple design fits most standard ladder brackets. You can also use a breakaway mounting, which saves a big repair bill if the ladder is inadvertently left down.
Regardless of your boat's size or where you sail, every boat needs a ladder. Norestar's ladder fits the bill for ease of use, minimal weight and durability.
Published