How to Pick the Right Size Bimini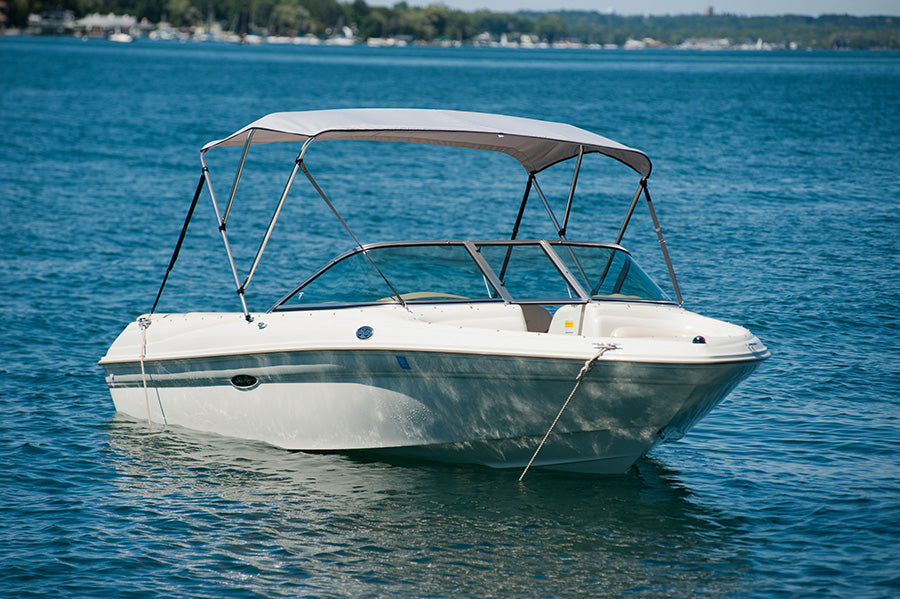 Semi-custom bimini boat covers are a breeze to install and can be installed within 15 minutes or less. Picking the right size bimini is just as simple and requires only one dimension: the width at the mounting points on your boat. It's important to note that this width is not the beam width of your boat. While it may be close, or even identical, to the beam width, often it will be slightly more narrow. Thus, it is important to physically measure the width between the two points you will be mounting the bimini (normally just behind the windshield).
So now that you have your width, you're ready to select a bimini top. Imagine your mounting width is 74" and you have the size options available below.
Bimini, 6'x46"x67-72" (Grey)
Bimini, 6'x46"x73-78" (Grey)
Bimini, 6'x46"x79-84" (Grey)
This means that you will want the Bimini, 6'x46"x73-78" (Grey). The 6' refers to how long the bimini top is while the 46" refers to the height of the bimini top. Remember, you'll likely be mounting the bimini top on top of the gunwale of your boat so this 46'' will be added to the height of your bimini top. You can refer to the image below for understanding the measurements more clearly.
Published