Holiday Boating Gift Guide For 2019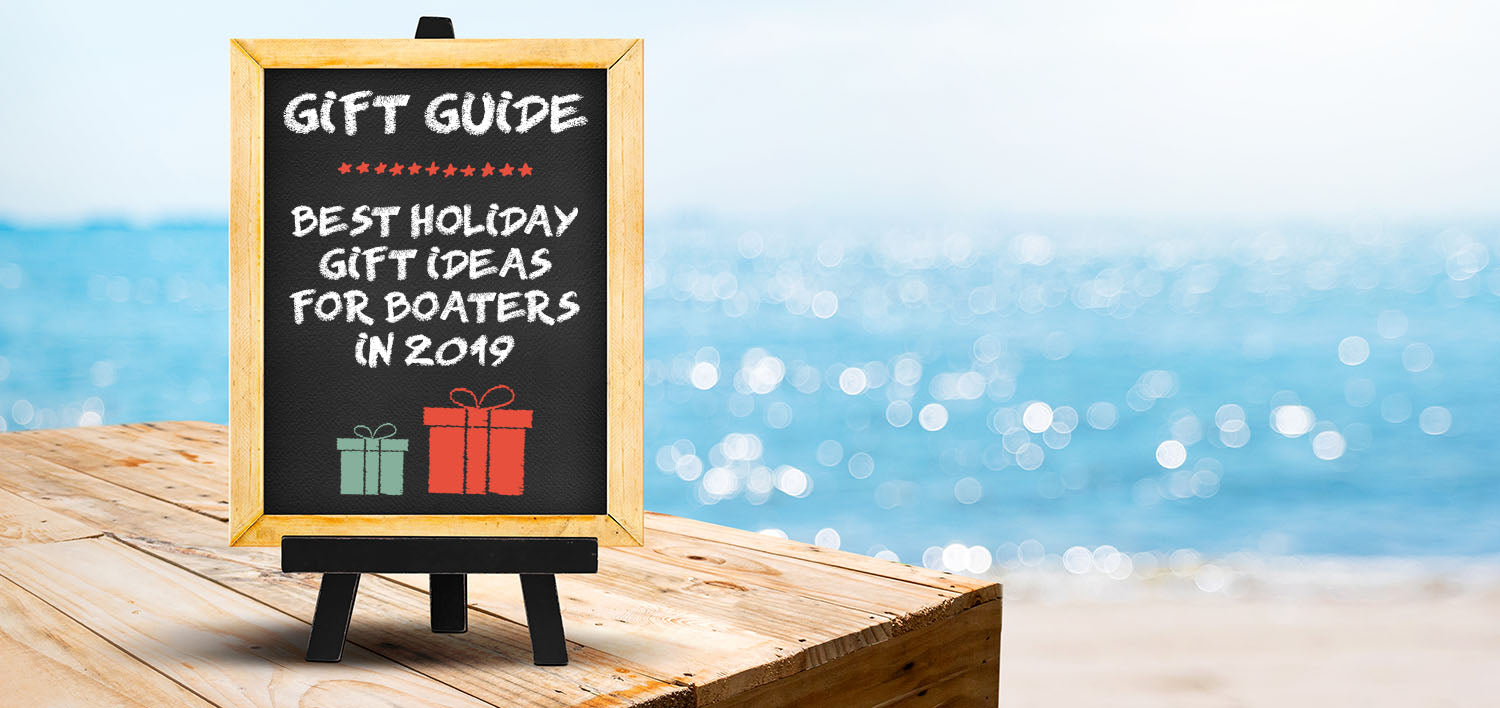 It's that time of the year again! The time of the year when instead of bundling up for a holiday lighted boat parade or curling up by the fire, you're stuck fretting over what to buy that special someone. Never fear, we have assembled a holiday gift guide to find the perfect gift idea for your boating enthusiast!
Boating Gear & Accessories
The Docktail Bar holds everyting you can possibly want for a fun day on the water! This package includes the adjustable rod holder mount to accommodate any angle rod holder you have, and the bar top comes fully assembled so all you have to do is attach the mount to the bar. This is a totally turn key marine boat bar system!
---
Give the gift of protection and peace of mind! Every boating enthusiast should have at least one trusty dry bag to help keep all of your contents dry and give you the protection that you need from the elements.
---
A quality cooler is a must-have for anyone planning to spend an extended time on the water. Whether you're stocking the cooler with necessities or hoping to fill it with the fresh catch of the day, you're going to want a rugged cooler that can stand up to the elements and keep your items cold and protected.
---
Galleyware & Flatware
This elegant and functional dinnerware set makes an excellent gift for boat lovers. It adds a nautical taste to every meal and makes a great addition to any galley or home kitchen.
---
Stainless Steel Nautical Cutlery/Flatware adds a thematic touch to your dining experience, at home, on the water, or on the road. This 24-piece set includes 6 knives, 6 forks, 6 teaspoons, and 6 tablespoons all in brilliant stainless steel with decorative anchors on the handles.
This versatile dinnerware makes an excellent gift that will complement any marine-themed decor, whether on your boat, in your RV, or even in your home kitchen!
---
Boating Gadgets
Waterproof Bluetooth speakers are a great gift for boaters, outdoorsman, anglers, or anyone else who wants to enjoy good tunes while out in nature. Speakers with at least an IPX6 or higher waterproof rating can handle most of what mother nature can throw at you. Throw one of these on your boat or in your pack and you'll always have great-sounding music at your fingertips.
---
Do you have an angler or outdoors lover in the family who is hard to shop for? The iBobber is one of the best personal fish finders on the market for fishing from shore and docks and is also ideal for boat, kayak, raft or canoe fishing.
---
How many times has your cold beverage been spilled or gone overboard while on open water? If you're like us, the answer is too many times! This Toadfish Non-Tipping Can Cooler keeps your beverage ice-cold while also providing a firm hold on virtually any surface making this the perfect stocking stuffer for your boating enthusiast!
---
Keep your boater safe by gifting them this 1000 lumen LED waterproof flashlight. One of the worst things that can happen on the water is trying to navigate back to the dock in low light scenarios. You never know when you're going to need one but as experienced boat owners know, sooner or later you will need one.
---
Gift Cards
We've all been there.. you're either out of time or simply can't find the perfect gift for your stubborn Secret Santa recipient. Gift cards are the perfect way to save the day and ensure whoever receives them will be able to get exactly what they want. It's a win-win!
Happy Holidays and Happy Boating!
Published