Boating Essentials: What To Have On Your Boat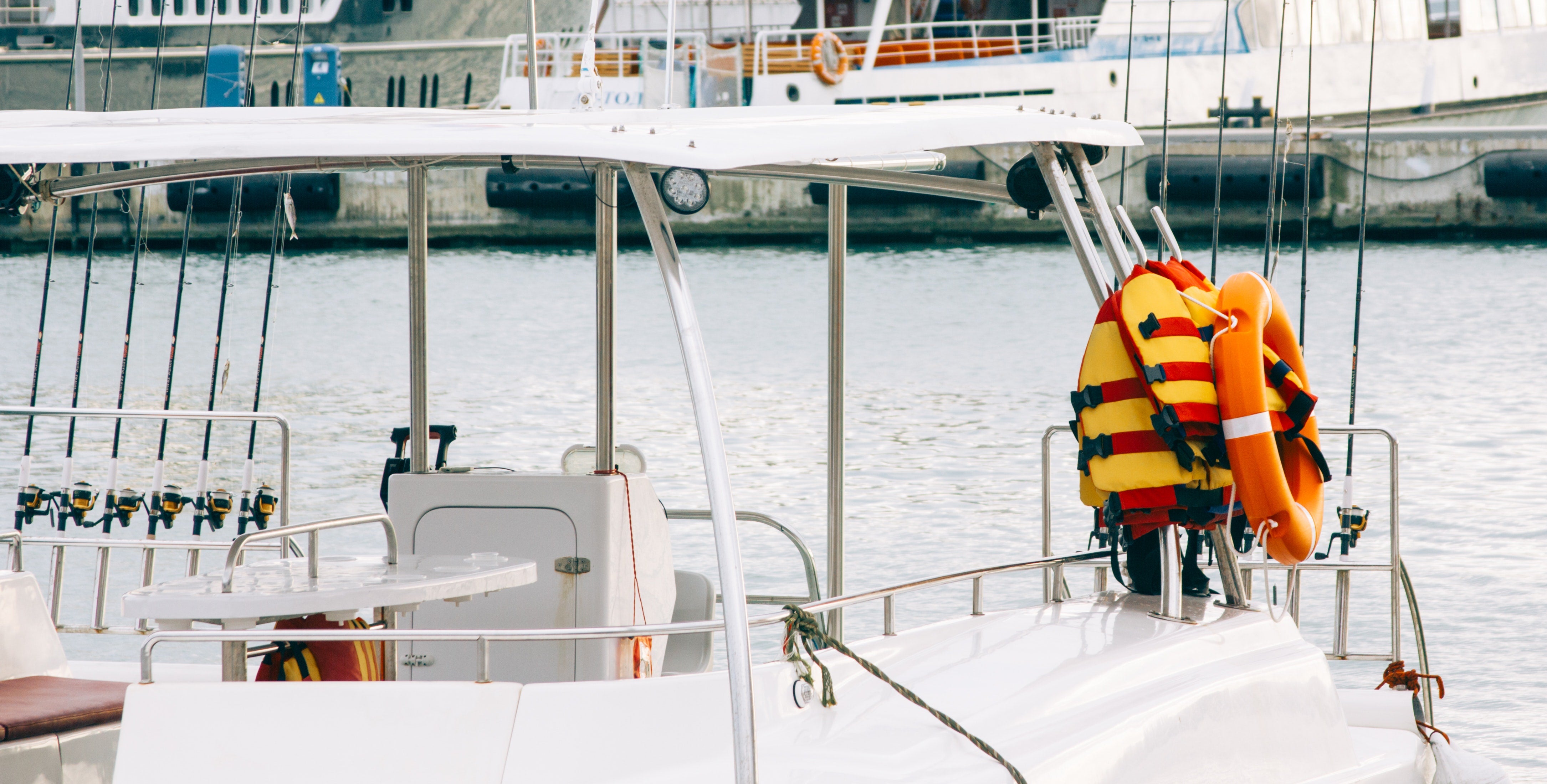 No two boating adventures are the same. Scenarios can arise that can quickly turn your average day on the water into something totally different. You can't control everything during your trip, like mother nature or mechanical failure, but you can minimize the chance of having these potential risks ruin your day by being prepared and bringing the right gear.
One of the best ways to be prepared is to compile a checklist and run through it before each trip. A good checklist takes the guesswork out of preparing and will go a long way to ensure you have the best possible time on your trip. We have assembled a list of tips and good practices to keep you, your boat, and your guests safe.
---
Pre-Departure Checklist
Check the weather forecast

Take some time to examine the boat and make sure all electrical and operational controls are functioning properly

Check that your bilge pumps are working correctly

Make sure your engine battery is charged and your oil and fuel levels are topped up

Check that all safety gear is aboard and easily accessible

If you're taking an extended trip, be sure to complete a float plan to let someone know where you're going and what to do if you don't arrive as planned
---
US Coast Guard Required Safety Gear
This list is the USCG minimum required list for boating safety gear. New boats generally come supplied with the gear needed to meet these requirements, but new boaters and used boat owners should double-check their inventory to make sure they have these items. While this list is a great starting point, you should also check your own state laws and requirements.
Life Jackets - All recreational vessels are required to carry one wearable life jacket for each person on board. Any boat 16 feet or longer (except for kayaks and canoes) must also have one throwable (Type IV) flotation device.
Visual Distress Signals - A

ll boats used on coastal waters, including the Great Lakes, the territorial seas and the high seas must be equipped with visual distress signals (VDS) - such as flares. Boats under 16' in length are required to have one VDS while boats over 16' must have three coast guard approved distress signals.

Fire Extinguishers - Boats 26' or less must have a minimum of one B-1 type portable fire extinguishers on board. Boats 26' - 40' must have two B-1 type extinguishers or one B-2 type fire extinguisher. Boats that are 40' to 65' are required to have three B-1 type extinguishers or a combination of one B-1 and one B-2 type fire extinguisher.
Ventilation - 

Boats built after 1980 must have at least two ventilation ducts able to ventilate the bilges of every closed engine and fuel tank compartment using gasoline. Boats built before 1980, must have at least two ventilation ducts which are capable of efficiently ventilating every closed compartment that contains a gasoline engine and/or tank, except those having permanently installed tanks which vent outside of the boat.

Sound Producing Devices - Navigational rules require sound signals, such as whistles or bells, to be used under certain circumstances when meeting, crossing, or overtaking. Recreational boats are also required to use sound signals during periods of reduced visibility.
Navigation Lights - Recreational boats are required to display navigation lights between sunset and sunrise and during periods of restricted visibility such as fog, rain, or haze.
For a complete guide to federal requirements for recreational boats please click this link.
---
Essential Boating Equipment
Anchor
Having an anchor on board seems like a no-brainer, but some people don't feel they need an anchor for the casual boat outing. Anchors should be considered essential safety gear. If and when situations arise that result in a loss of power, wind gusts, or a strong current taking control, quickly deploying an anchor can prevent you from drifting into dangerous waters. Having the correct anchor and rode on your boat is an absolute must. Click this link for more information on choosing the correct anchor type for your boat.
Dock Lines
Inevitably you will need to dock your boat at some point on your trip. Quality dock lines are a necessity to secure your boat to the dock, other boats, or any other type of docking posts.
Fenders
While some might not consider these a necessity, a few strategically placed fenders can save you from a lot of financial and frustration related headaches. Fenders provide quick and easy protection for your boat while giving you peace of mind in tricky situations.
---
Last But Not Least
First Aid Kit
Whether you buy a first aid kit or assemble your own, don't leave home without one. Regularly check the expiration dates and store your kit in a watertight container.
Tool Kit
 A simple pair of pliers, an adjustable wrench, and a screwdriver will go a long way to repair miscellaneous wear and tear that can happen on the water.
VHF Radio
Cell phones may not work in certain areas. A simple waterproof VHF radio is a great backup in case of an emergency. Toss one in the boat and be ready for any situation.
Manual Bailers
Hopefully you will never have to use these, but if a bilge pump fails you may want to have a plan B on board. A manual bilge pump or an extra bucket could give you enough time to get to safety and keep your boat off the bottom.
Flash Light
A bright flashlight can be a huge help if you find yourself quickly losing light. Don't get stuck on open water without any way to see where you're going.
Extra Food & Water
It sounds simple enough but we've all been in a situation when we underestimated how much food and water we need. Always pack more than you think you need. If you end up in an emergency situation, you'll be happy you did.
Published