Best DIY Upgrades to Add Comfort and Value to Your Boat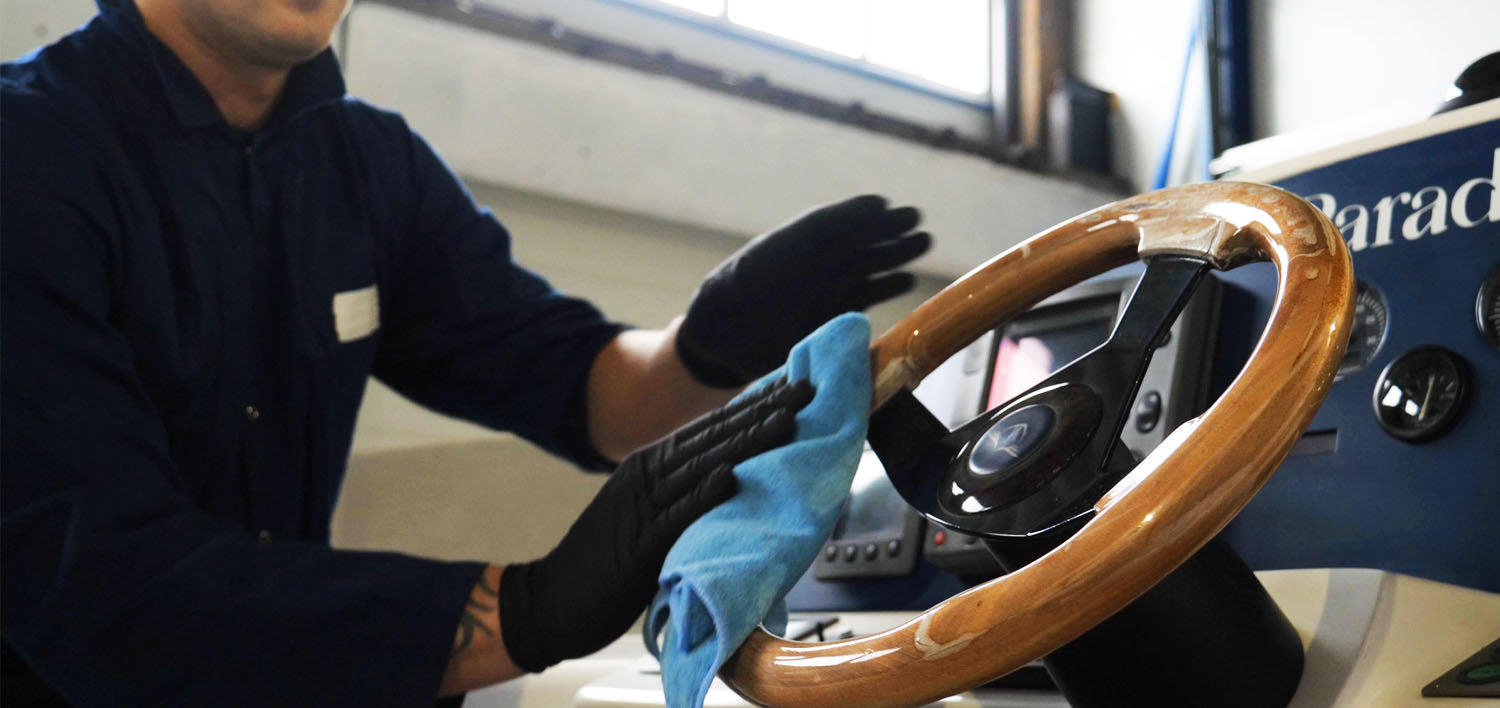 As the weather begins to cool off and the boating season starts to wind down, now is the perfect time to start planning a few DIY upgrades you can perform to improve the comfort factor and value of your boat for seasons to come. The sky is the limit in terms of potential upgrades and modifications one can decide to make, but we've assembled a list of the best quick updates and weekend projects that almost any boat owner can perform.
Quick Upgrades
Cup Holders
Why not start out your DIY upgrade list by adding a few things that will be as useful as they are simple to install?! Cup holders are few and far between on most boats, so pick up several of these to scatter throughout the deck of your boat. These come with a variety of different mounting options to meet nearly any configuration. Your guests will thank you!
Portable Trash Can
Stop storing your trash in loose garbage bags that flap and fly all over the place while the boat is in motion. Instead, grab a portable marine trash can that can easily be secured and removed from the rails of your boat. These provide a simple and out the way solution for your empties that can be easily removed and emptied at the end of the day.
Cockpit USB Ports
Increase your onboard charging capabilities by adding waterproof USB ports to the cockpit area of your boat. By adding a couple of these charging ports, you can keep your electronics running all day long without having to worry about running back to shore or lugging around battery packs. There are plenty of marine grade USB ports available that only require drilling a small hole and connecting simple positive and negative battery leads..
Underwater Boat Lights
Underwater LED lights not only look amazing, but also provide a lot of useful light when it comes to docking your boat in the dark. Surface mounted LED lights are available in many different colors and configurations and only require minimal drilling and wiring knowledge to be installed securely on any boat.
Marine WiFi Extender
Never lose signal on the water again! Whether you're sharing photos, sending emails, coordinating pick up times with guests, or trying to call for help, there's nothing more frustrating than being out of cell service when you need it the most. Marine WiFi extenders can be easily installed on any boat and can help you stay online by amplifying available cell signals to your phone, allowing you to stay connected from almost anywhere.
Fishing Necessities
If you or your guests are anglers, there are a few small upgrades any boat owner can perform that can make a big difference in filling up your livewell. Rod holders can be mounted along the gunwale or temporarily attached to your rails to help maximize the amount of rods you can have in the water at one time. Fish finders are a great addition to help you find the fish and stay on them. Trolling motors can also prove to be extremely helpful when navigating tight channels or rivers.
Improve Your Dining Experience
Treat yourself to a wonderful dining experience on the water by upgrading your galleyware. Non-skid, nautical themed dish sets and cutlery are the perfect compliment to a delicious fresh cooked meal along the waters edge. Be sure to opt for the break-resistant melamine sets to ensure they won't chip when that rogue wave sneaks up on you.
Sound System
Nothing lets the good times roll like firing up the stereo system and listening to some of your favorite tunes. Get rid of your old blown out speakers and outdated radio receiver and upgrade to a premium head unit and marine speakers to instantly improve the entire mood of your boat. 
Onboard LED Lighting Strips
Upgrade the ambience of your boat with onboard LED lighting kits. LED strips provide a fun and long lasting way to light up your boat under the night sky. The strips are inexpensive, customizable, and are easily installed by running the thin strips under side gunwales, seats, recessed cockpit surfaces or virtually anywhere else you can think of. Simply hook these strips up to your existing boat battery and instantly upgrade your onboard experience for you and your guests.
Weekend Projects
Bimini Top
Adding proper shade to your boat is one of the best investments you can make. A quality bimini top not only provides you with much needed shade in the hot summer months but also improves the overall look of your boat. The open canopy design of a bimini top provides great shade while still allowing the wind to rush through your hair. They also can be raised and lowered at a moments notice to customize your amount of sun intake and to protect you from unexpected showers.
Carpet Replacement
After years of dirty footsteps, accidental spills, and exposure to the sun, it's inevitable that your deck carpet will begin showing its age after repeated use. One of the first things guests and potential buyers will notice while boarding your boat is your carpet. While some carpets may be saved with some heavy duty cleaning and scrubbing, other carpets are well past their prime and should be replaced. Give your boat a fresh new look and increase the value of your boat by replacing the deck carpet by yourself. There are a variety of DIY kits, manufacturer replacements, or snap-in carpet templates available for such a project.
Seat Upholstery Detailing
Boat seats take a lot of abuse from everyday use and being left in the elements for extended periods of time. While you may think your seats are ready to be completely replaced, you would be amazed by what a little elbow grease and TLC can do for your dingy looking seat covers. Consistent cleaning will keep your seats looking new and will help prevent deterioration by removing harmful mildew and contaminants caused by heavy use. Once or twice a year, we recommend you gather up some cleaning supplies and spend an afternoon really scrubbing your seats back to their former glory. Once you have them shining like new, pick up some seat covers to keep them looking that way while the boat is not in use or is in storage.
Interior Upgrades
If you have owned your boat for a while, you may find that the interior or cabin may be outdated or show significant signs of use. This not only takes away from the charm and comfort of your boat, but it also may drive the resale value of your boat way down when you're ready to sell. Overhaul your boat's interior by replacing any worn out furniture with new modern pieces. Test out all appliances and replace any that are not working correctly. This may also be the time to upgrade to new energy efficient appliances to help cut down on energy usage and also improve your resale value.
Published