4 Winter Boating Tips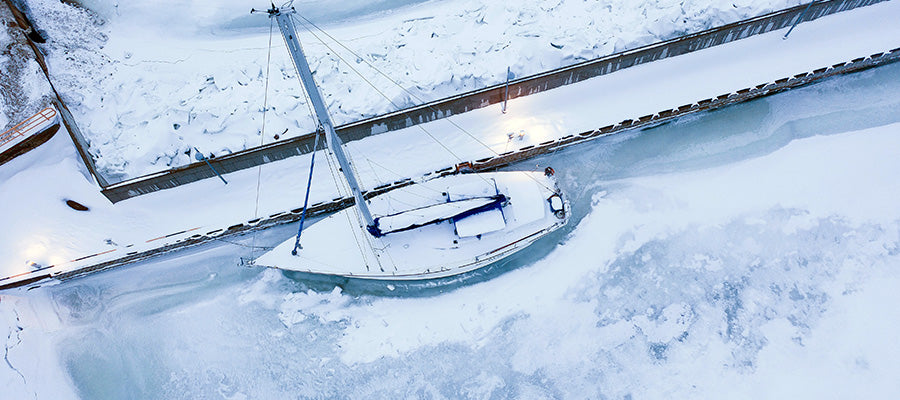 Boating season is approaching, but we're not there yet. We still have winter weather to deal with, which means special considerations for boaters who keep the boat in the water year-round. We have four tips to keep in mind until Spring has finally sprung.
Keep your battery happy and healthy with a trickle-charge. Dead or damaged batteries are an all too common result of leaving a boat to sit during the cold winter months. Try an inexpensive

 

Solar Powered Battery Charger/Maintainer

 or similar

.
Check your water lines. Any water left in a water line can potentially freeze and burst the line. Be sure to make sure all of your water lines are clear, and plug the lines you cannot shut-off (check your plugs if you already did this earlier in the season). Beware of live wells if you run your boat in the winter as they may automatically pick up water.
Hope you didn't pack those fishing rods away! The fishing in Winter can be excellent, as long as you're dressed for the weather that is. A sunny winter day can wake the appetite of fish who have been chillin' in the cold water. Look for sunny spots in relatively shallow water. Go during the hottest part of the day, mid-afternoon, and get ready for some fun! If you're trying your luck with deep water bass or otherwise fishing in greater depths, remember the cold water makes for a more lethargic, subtle bite; watch that tip! Don't wait for Spring to kit out your boat for fishing.
If you are leaving your boat for long periods of time over the winter, it is a good idea to keep the inside temperature above freezing, to protect your cabin equipment and lines, and the humidity low to prevent mold and mildew. There are a number of ways to achieve this, but the best we've seen is the Davis Air-Dryr, which is designed for always-on operation (at very low cost) and is even safe for the engine compartment!
No matter how well you prepared your boat for Winter last year, the unexpected can happen. Be sure to check on your boat regularly over the cold season, and if you're lucky enough to be able to run your boat in the Winter, perhaps for a quiet day of fishing without the crowds -- another benefit of Winter fishing -- then ensure that you've brought enough warm clothing and have put the boat away properly, clearing the live well and lines for example. Also, keep your battery charged and your cabin and engine room warm.
Winter will be over before you know it; we'll see you in the Spring!
Published