Choosing The Right Recreational Boat Type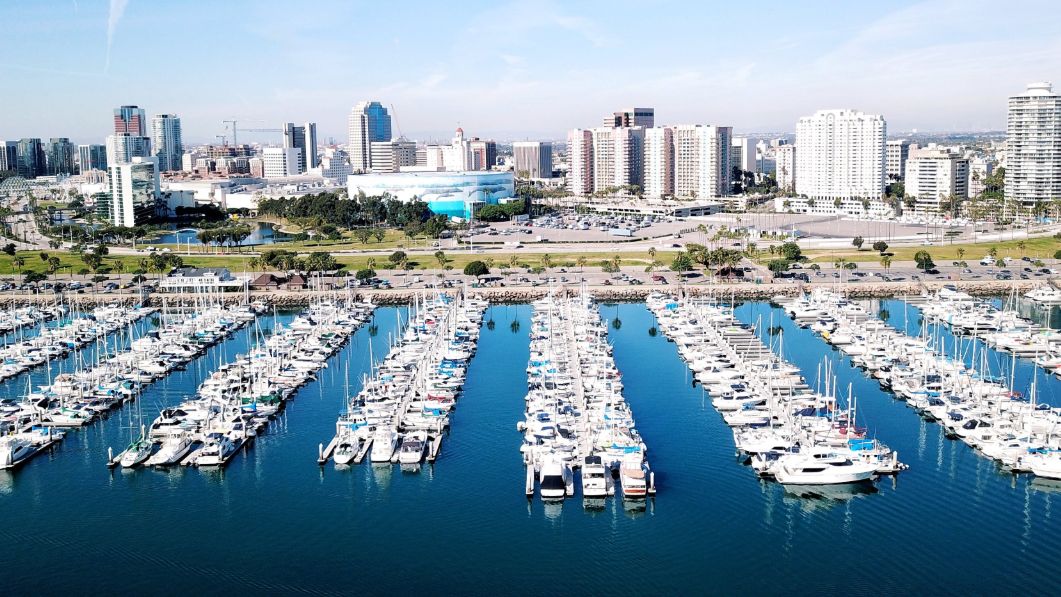 Choosing the right boat can be a daunting task. With so many options it can be difficult to find the exact boat type that meets your individual needs. Whether you are a first-time boat buyer or an experienced seafarer, knowing the strengths and weaknesses of various boat types will help narrow your search next time you're in the market for a new boat.
To start you off on the right path we are breaking down recreational boat types into three categories:
Cruising - these boats come in a wide variety of shapes and sizes and are the perfect option for family boating, weekending, light exploring and general fun in the sun.
Fishing - geared towards serious anglers, this boat type often features an open cockpit, ample deck space and a range of different equipment options depending on the type of fishing you plan to do.
Watersports - specifically designed to accommodate skiers, wakeboarders, and rafters, this boat type typically features powerful motors and towing capabilities best suited for high-speed action on the water.
Cruising Boats
Bowrider
Bowriders are one of the most versatile and popular boats on the market. The bow area is constructed in a manner that allows for spacious seating accommodations, making it one of the most sought after boat types for family outings and everyday boating excursions. The V-shaped hull allows the boat to slice through waves and chop to provide a smooth ride on rough waters.
Cabin Cruiser
Get the best of both worlds with the combination of versatility and comfort that cabin style cruisers can offer. The cabin cruiser is another versatile boat style that offers more convenience and protection than you might find from open-air options. The V-shaped hull provides a smooth ride on choppy waters and the cabin offers many modern comforts of home to keep you and your guests comfortable.
Pontoon
Unless you've been hiding under a dock, you probably know that pontoon boats are one of the most popular boat types for inland boating trips. These floating party barges feature two or three aluminum tubes that support a broad platform. The spacious deck offers tremendous seating capacity, making the pontoon boat an ideal boat to entertain friends and family on.
Catamaran
Unlike other boat types, the catamaran is constructed using two parallel hulls of equal size. The catamaran's dual-hull construction is more rugged than traditional single-hull boats, and provides increased speed, stability, and efficiency from reduced hull volume and drag. For these reasons, the catamaran makes an excellent option for open ocean cruising.
Deck Boat
As its name implies, the deck boat aims to maximize deck space allowing more room for seating and amenities than its bowrider cousin. Deck boats feature a flared V-shaped hull design to retain its speed and stability while squeezing every square foot out of its design.
---
Fishing Boats
Bass Boat
These highly specialized boats are designed specifically for serious freshwater anglers. Bass boats feature low sides to avoid wind drag and have a nearly empty deck for unrestricted casting. The powerful motors and shallow hulls allow fishermen to quickly cover a large body of water and provide ample storage space to pack away your fresh catch. 
Center Console Boat
If you're ready to upgrade your fishing game to the next level you may want to strongly consider center console boats. This style is the most popular saltwater fishing vessel for good reason. The centrally located console provides an excellent line of sight while in motion and the open hull allows for fishing from virtually any direction.
Walk-Around Boat
As the name implies, this style allows anglers to navigate from bow to stern without having the cabin interfere with their path. Walk-around decks are slightly more difficult to safely navigate than center console boats but this style makes up for it by sharing many of the same amenities as cabin cruisers. This style of boat provides a good compromise for fishermen who still prefer to have a cabin.
Jon Boat
Jon Boats are a great cost-effective option for small freshwater ponds or lakes. These small utility crafts are generally made from aluminum or fiberglass and perform well in shallow fishing scenarios. While this style boat does not contain many bells and whistles it does give anglers an opportunity to catch lots of fish without having to break the bank.
---
Watersports
Wakeboard & Ski Boat
If you are looking to maximize your watersports experience on the water then look no further than wakeboarding and ski boats. These highly customizable styles of boats are designed specifically for towing skiers and wakeboarders or can even be ballasted to provide the perfect wake for wave surfing. Wakeboarding and ski boats have plenty of power and agility and can be set up to suit novices and experts alike.
Personal Watercraft (PWC)
Riding a PWC might be the most legal fun you can have while on the water. Personal watercrafts are easy to own and maintain and provide endless hours of adrenaline-pumping fun. They are offered in both stand-up and sit down models and tow straps can easily be attached for water skiing or tubing behind the craft.
Published