Choosing the Right Lighting For Your Dock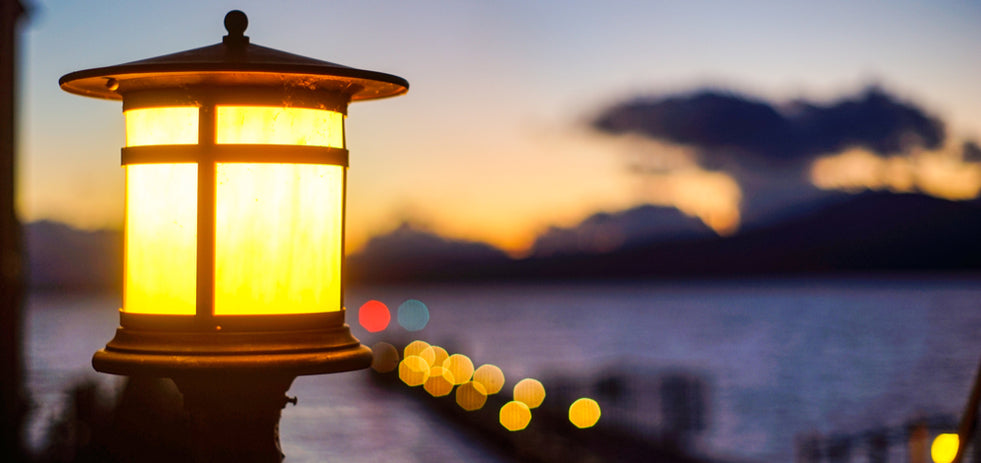 You never realize just how important adequate boat dock lighting is until you've tried docking a boat in the pitch black or have accidentally taken a step off the dock in the wrong direction. Dock lights not only help give your dock the right look but also go a long way to ensure you, your guests and your property remain safe and secure.
Main reasons to upgrade your dock lights
Improve the visual appeal of your dock by creating a beautiful atmosphere for people to enjoy as much in the evening as they do during the day. A well-executed dock lighting setup can turn your dock into a favorite hangout spot after a long day of boating.
Protect your boat and dock from potential accidents when visibility is poor. A few well-positioned dock lights will help you avoid bumps and scrapes when docking in low-visibility conditions.
Keep yourself safe from an accidental plunge into the water by illuminating the water's edge. Whether climbing out of your boat or simply enjoying an evening by the water, being able to watch your step can be the difference between staying dry or taking an unexpected dip into the cold water below.
Catch more fish right from the dock by using underwater lights to draw them right to you. Underwater lights attract small baitfish, which in turn will attract larger fish looking for an easy meal. 
Discourage would-be thieves from snooping around by ensuring your dock is well lit. A dark dock is an easy target for someone looking to make off with your outboard motor. 
Types of dock lights
Underwater Dock Lights
Underwater dock lights are a fun and simple way to totally change the look of your boat dock, pier, or slip. These waterproof lights often come with low voltage LEDs that are safe and gentle enough not to disturb the neighbors. These lights are offered in floating or sinking versions to best suit your needs. Not only do underwater dock lights look cool, but they also serve a multitude of uses:
Create your own personal "fish tank". Underwater dock lights can be an angler's best friend by attracting various species of baitfish. These baitfish will inevitably attract larger fish looking for an easy meal, so all you have to do is kick back and watch the fish swim to you.


Stand out from the crowd. Underwater dock lights typically come with several color options to allow you to customize the glow. Green underwater light tends to spread out the farthest and attracts the most fish, but you can also experiment with soothing blue or bright white. This unique glow can also prove quite helpful in low light situations when trying to locate your dock among a crowded cove.


Safety first. If you enjoy entertaining guests upon your dock, add an extra layer of protection by illuminating the surrounding water to prevent others from accidentally walking over the edge after dark. The glow from the underwater dock lights gives guests a clear view as to where the dock begins and ends.
Solar LED Dock Lights
Solar LED lights are becoming one of the most popular and efficient methods for adding light to your boat dock. These lights require very little installation effort, cost nothing to run, and come in either above-board or recessed options for flush-mounted lighting.

As with any solar-powered lights, there are potential drawbacks, but we've seen these styles of lights come a long way in recent years. Solar lights charge their own batteries by storing energy generated by the sun during the day then use this stored energy to power the lights when the sun goes down. As a result, solar lights do not perform as well when they're not positioned in direct sunlight or after a cloudy day. However, since most docks and piers typically receive a healthy dose of direct sunlight, these lights should make excellent options for most.
Wharf Pole Nautical Lights
Give your dock that classic nautical look by installing a row of overhead wharf lights. These tried-and-true dock lights provide ample light to the dock and surrounding area. Wharf pole lights often come with a marine-grade finish that can withstand the elements for years to come. These lights are compatible with either compact fluorescent bulbs or longer-lasting LED bulbs. Wharf lights mount directly to the dock pilings and are available with a variety of mounting arm and shade configurations to provide a great fit for nearly any dock.
Piling Lights
Piling lights are another excellent option for lighting up your dock. These dock lights attach directly to the top of the pilings or posts, illuminating the walkway and surrounding area. Most piling lights can be mounted to wood, composite or concrete pilings. These lights are aesthetically pleasing and provide your dock with plenty of light without being too overbearing. These lights are available as both wired and solar-powered options to fit any installation requirements.
Motion-Activated Dock Lighting
Motion-activated dock lights provide the best of both worlds for those looking to see clearly when they need to but do not want to needlessly waste money or disturb their neighbors when they don't need to. These make great options for those with neighbors in close proximity or for those who only use their dock occasionally.
High-Visibility Reflective Dock Lines
Loose dock lines strewn across the walkway can be a real hazard for the unaware late-night boater. Even when properly coiled, dock lines can still become displaced and tangled around your feet leaving you at risk of taking a nasty spill. This risk is only increased with a poorly lit dock. Prevent yourself and others from falling victim to loose dock lines by picking up a few sets of high visibility dock lines. These dock lines are made from tough double-braided nylon featuring bright white reflective dots to make them easy to spot at night.
Published