Best Boating and Fishing Mobile Apps of 2021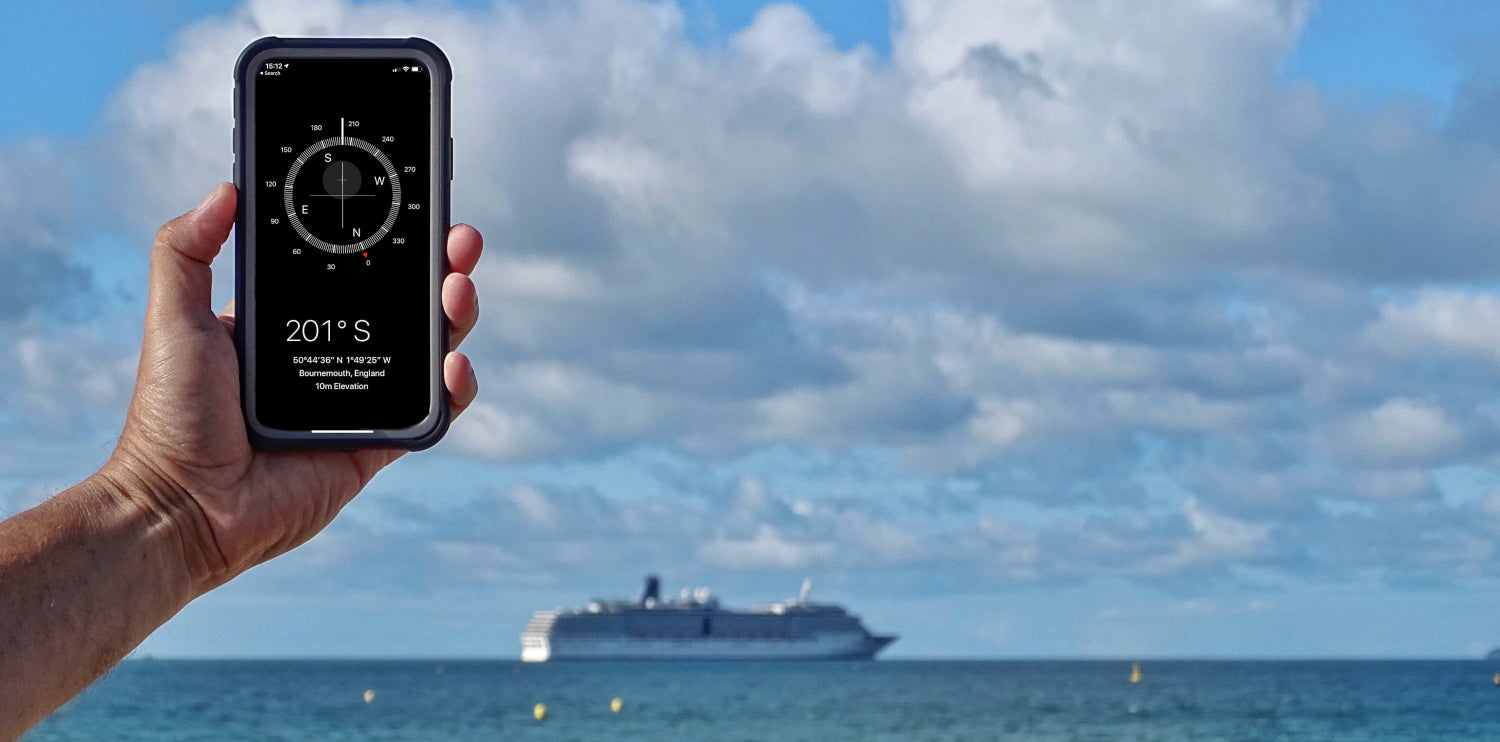 In today's modern world, there are a plethora of apps available to help us navigate our everyday lives. In recent years the boating and fishing world has benefited greatly from a variety of helpful apps that can help take your experience to the next level. Boaters and anglers today can download apps to help them plan their trips, download nautical charts, reserve a slip, and even learn to tie essential boating knots. We have reviewed many of the apps on the market today and are sharing our very best apps with you.
Maps and Navigational Apps
Boating HD Marine & Lakes
The Boating HD Marine & Lakes app from Navionics is an excellent resource to help plan your open water trip and to avoid hidden dangers along the way. The app features extensive nautical charts, real-time weather data, tide and current maps, depth awareness and can even suggest safe routes from your starting point all the way to your destination.
Navionics is available for free on Android and iOS. In-app purchases do apply.
---
iNavX
iNavX is another great resource to assist boaters as a handheld chartplotter and marine navigation application. This app contains its own "chart store" that lets you review and purchase charts from mutliple providers without ever having to leave the app. With iNavX you can stay up to date on boating conditions, plan great routes with waypoint and route management, and even discover new fishing spots by scouting out deep holes and inlets.
iNavX is available for free on Android and iOS. In-app purchases do apply.
---
Nebo
If you're looking for an easy and fun way to log your trips and share your journey with friends and family then Nebo is the perfect app for you. Nebo allows you to enjoy your time on the water by automating the tedious task of logging your voyage. Tap Start at the beginning of your journey and this app will automatically create detailed boat logs complete with weather observations. Simply add photos to the journey and share your adventure along the way.
Nebo is available for free on Android and iOS.
Weather and Safety Apps
NOAA Buoys Live Marine Weather
This app provides real-time weather data generated from over 500 weather buoys scattered across the globe. If you're planning a trip on the open ocean, this app is an absolute must. Search your current location or along your intended path to monitor current conditions, wind speed, wave height & direction, water temperature and much more.
NOAA Marine Weather is available for free on Android and iOS.
---
United States Coast Guard
The official Coast Guard app gives you 24/7 access to the most commonly requested information and resources from the recreational boating community. Easily look up safety information, boating laws and requirements, and even navigational guidelines. This app provides all the resources to keep you safe on the water and even can help contact the Coast Guard in an emergency.
The Coast Guard App is available for free on Android and iOS.
---
Marine Weather Forecast Pro
Marine Weather Forecast Pro is a serious weather forecasting app for serious boaters. This app has real-time NOAA buoy data, swell trends and graphs, tide graphs and forecasts, wave watch swell models, navigation charts, and detailed weather discussions that users can share. This app provides all the must-have forecast information you need to maximize your boating experience.
The Marine Weather Forecast Pro App is available for free on iOS.
---
Anchor Watch / Alarm
One of the most dangerous factors a skipper faces while at anchor is anchor drag. Weather, swell, equipment malfunction and other factors can unsettle your anchor leaving you vulnerable to drifting into dangerous situations. This app creates a "circle of protection" around your boat. Users typically set a proximity around their anchored position. If your boat drifts onto the edge of this circle, an alarm will sound alerting the skipper that the boat is in fact drifting. Keep your anchored boat and passengers safe with this great app.
The Anchor Watch App is available for free on Android and iOS.
---
PredictWind
Sailors, fisherman, kayakers, and the like have come to trust the powerful forecasting models, weather routing, departure planner, and forecast alert features of PredictWInd. This marine forecasting app allows users to view live weather observations from over 20,000 stations around the globe. If you are looking for a comprehensive, accurate, and easy to use weather app, PredictWind is your solution.
The PredictWind App is available for free on Android and iOS.
Helpful Boating Resources
Boater's Pocket Reference
This app contains hundreds of pages of useful boating information. It is a great learning guide for the new boater as well as a great point of reference for experienced boaters. This pocket guide covers everything from information on understanding navigational charts to boat trailering tips and everything in between. Need to find out the length of anchor rode to deploy for your specific boat? No problem! This app contains over 100 different boating-related calculators for any occasion.
Boater's Pocket Reference App is available for $4.99 on iOS.
---
Animated Knots
Knot tying is an essential skill every boater must have. Tying a knot incorrectly or not using the best knot for the job can lead to damage to your boat and potentially to those on board. Animated Knots is the easiest way to learn which knot to use and how to tie them. Knots are broken down by category and include step by step photo animations to help you along the way. There are cheaper knot tying apps out there, but none as comprehensive and easy to pick up as this one.
Animated Knots is available for $4.99 on Android and iOS.
---
Dockwa
Dockwa allows you to reserve slips or moorings at marinas, yacht clubs, and boatyards right from your phone. Dockwa works with hundreds of marinas and yacht clubs all over the country. Say goodbye to spending hours researching and calling different marinas to try and reserve a slip, with this app you can compare rates, amenities, and services all in one place.
Dockwa is available for free on Android and iOS.
---
Boat Trader
Looking to finally shop for your dream boat or upgrade your old current boat? Boat Trader is the largest online marketplace for new and used boats in the U.S. Boat Trader makes shopping for a new boat fun and easy by providing you with the tools to find exactly what you're looking for in your area. The app contains over 100,000 ski/wake, fishing, pontoon and cruising boats and yachts for you to peruse.
Boat Trader is available for free on Android and iOS.
---
Snag A Slip
Have you ever planned a boat trip? If so, you know how difficult it can be to find and compare marinas. Even more difficult is booking a slip once you find a marina you like. This app lets you peruse hundreds of marina options from Canada down to the Caribbean. Simply find a slip you'd like to reserve and book it right through the app without any additional booking fees. Snag A Slip even offers a price match guarantee to help you find the best prices.
Snag A Slip is available for free on Android and iOS.
---
Get My Boat
Think of the boating version of Airbnb. That's essentially what the Get My Boat app offers to people looking to rent a boating experience. Find boat rentals, charters, small watercraft, tours, lessons and adventures in any worldwide waterway. This app allows boat owners to rent out their equipment or experience to other people looking to enjoy some time out on the water. Boat rentals are usually arranged by the hour and can include a captain, if the renter (or boat owner) so desires.
Get My Boat is available for free on Android and iOS.
Fishing Apps
Fishbrain
Millions of anglers use Fishbrain to explore catch positions, research fishing forecasts, log your catches, see what baits are working, and even to share pictures of your catch with others. Fishbrain is one of the largest social networks and utility apps for anglers and provides the resources you need to quickly put you on the fish.
Fishbrain is available for free on Android and iOS. In-app purchases do apply.
---
FishWeather
FishWeather is a must-have resource for anglers. This app will help you monitor and analyze real-time wind data from over 50,000 weather stations across the globe. Other helpful features include tide reports, radar maps, water temperatures, nautical charts and even live user reports from other fishermen. 
Fishbrain is available for free on Android and iOS. In-app purchases do apply.
---
Fish Rules
With Fish Rules, anglers can easily stay up to date on freshwater and saltwater fishing regulations across the country. This app makes understanding state and federal fishing regulations easy by using your physical location to cue you into keeper limits, size regulations, and whether or not a specific species of fish is in season. Download this app today and never have to guess if you're following fishing regulations ever again.
Fishbrain is available for free on Android and iOS. In-app purchases do apply.
---
FishAngler
FishAngler is quickly becoming a favorite for anglers of all experience levels. The app provides a massive hub for people to explore new locations while sharing their experiences with other like minded anglers. You'll be able to find hot spots in your area, record your biggest catches, meet other anglers in your area, or even use their detailed forecasting models to help plan your next trip. 
Published